As someone who runs a business, I tend to avoid getting TOO political. My feminist streak is there for all to see, but generally I keep my left leanings relatively under wraps.
But now, there's Trump. And I can't be quiet any longer.
Trump is dangerous - dangerous to women, people of colour, people with disabilities, queer people...basically anyone who doesn't fit in to his white, straight, capitalist utopian vision. You might ask why I care, since I'm from Australia and he's not MY president. This post is largely to explain why I do care, a lot.
I have a lot of friends in the US - a lot of queer friends, a lot of friends with disabilities, a lot of friends who aren't white. And they're all terrified. I would have to be some sort of Trumpian monster not to be affected by their sadness and fear. Under a Trump government, a lot of them are facing a very dark future indeed. A future without medical insurance, a future where they could be beaten or shot just for being not white and straight, a future where they might have to leave their families behind; a future they might not survive.
These are the people I made my Never Alone design for. A lot of vunerable people feel alone right now, emotionally speaking. They're often trapped in situations where it's simply not safe for them to speak up about Trump. They're people who are just trying to survive. And I wanted, I needed them to know they're not alone.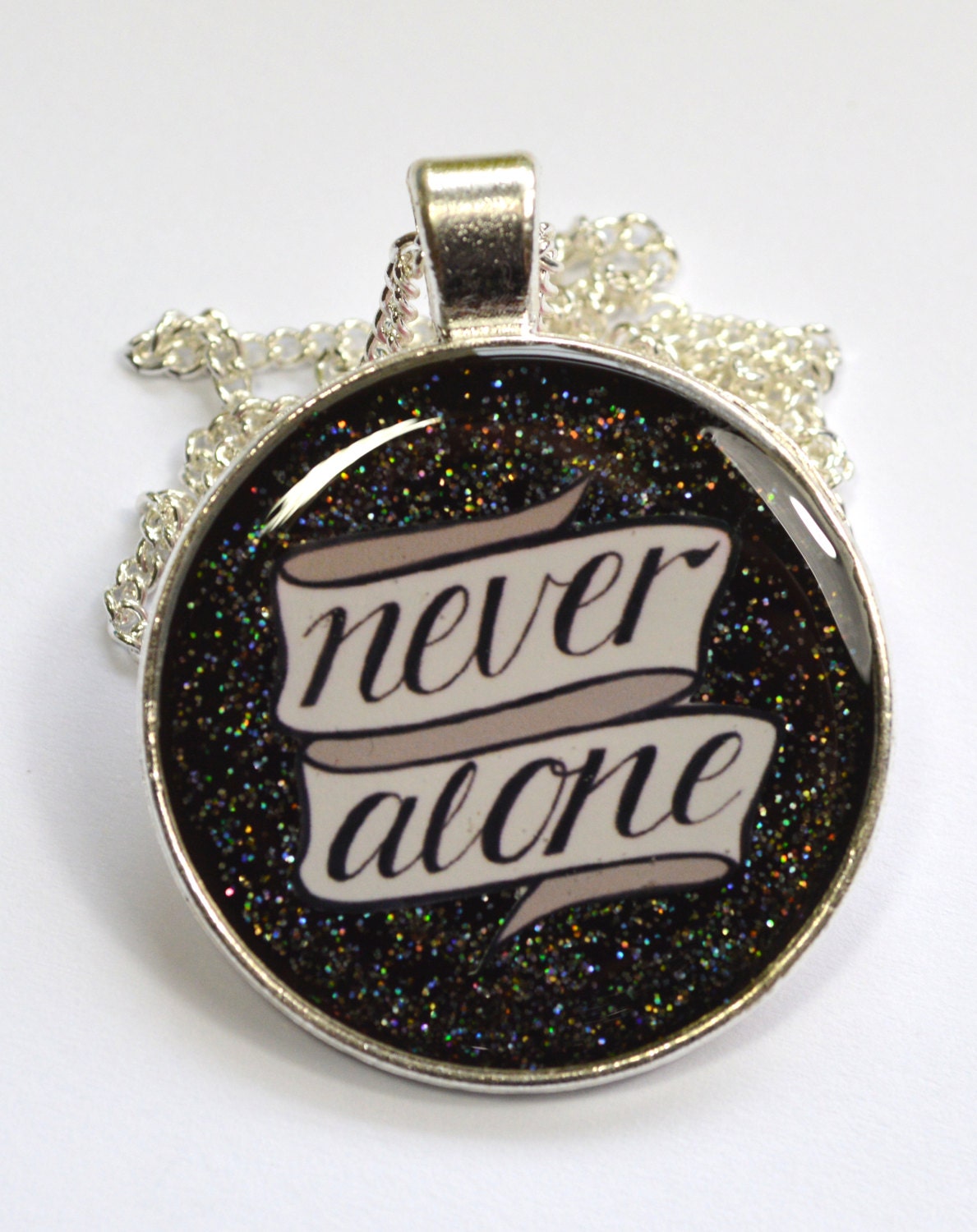 $7 from the sale of each item will go to The Trevor Project, to help make sure people who need an accepting ear can find one. 
You can buy the pendant here
and the brooch here
Because I want everyone to be able to access this design, I'm also giving them away for free, or "pay what you can." Just fill out this form, and I'll send one out to you. 
For the rest of us, those of us in a position to speak up and take a stand, it's time to do it. It's time to speak to our racist relatives, confront our homophobic coworkers, it's time to join marches and volunteer and work our asses off to make sure those who can't fight are safe. For those of us, I created the Rise Up design.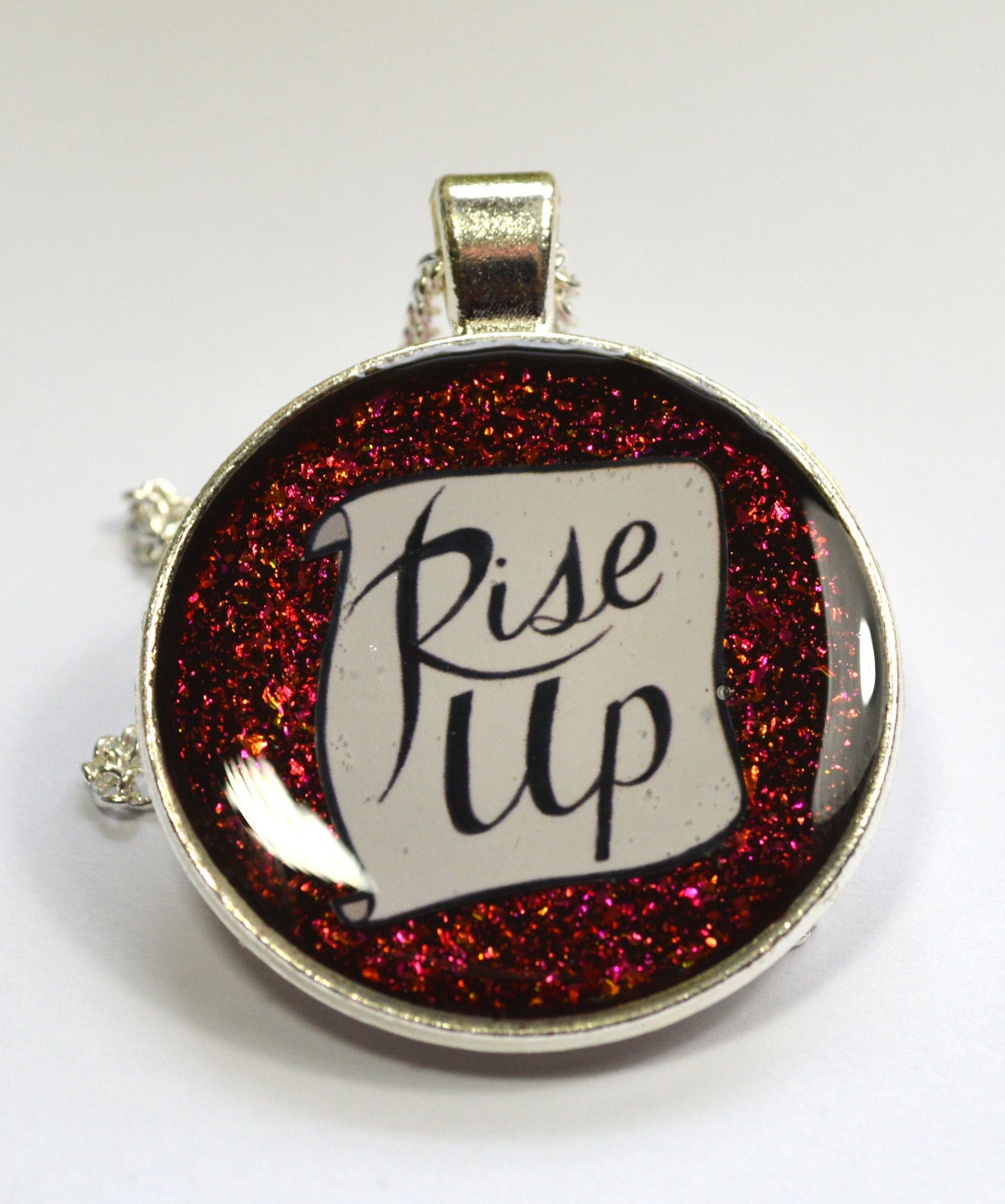 $7 from the sale of each item in this design will go to the Southern Poverty Law Center, who have been fighting for vunerable people since the 70's. I hope it will serve as a challenge, and a call to arms for those around you - individually, we can't stop a political movement. But together we can at the very least save our friends. As Buffy said, those who can stand up, will stand up.
You can get the pendant here
and the brooch here
Since my audience is worldwide, and unfortunately the rising facism also seems to be worldwide, I'm putting together a list here of organisations that could use either your time or your money. Please feel free to let me know any you would like to see added.
United States
Jezebel has an exhaustive list of US organisations
Australia
Asylum Seekers Resource Centre
I'm sorry if "taking a side" puts you off buying my jewellery in the future. But I have to do what I feel is right, and silence right now feels so, so wrong.